This is me on the right and on the left is a picture of my girlfriend Shevonne
need i say more? cause sometimes she leaves me speechless (lol)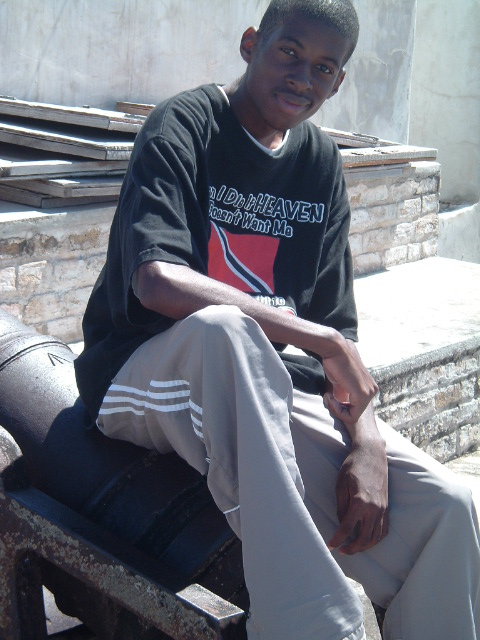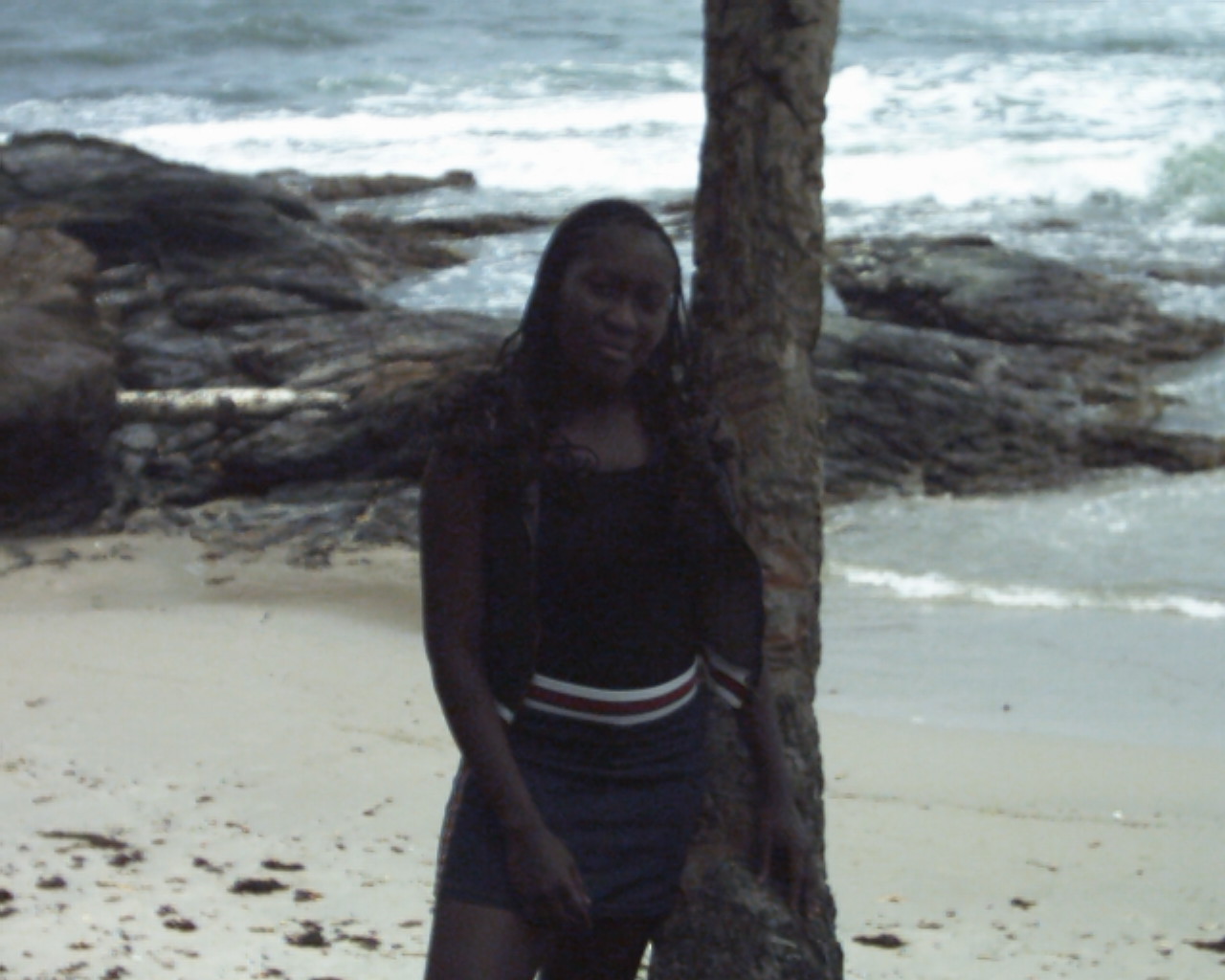 My name is Michael Evans Phillips. There are five members in my family and i am the last
one (the baby). Can you recognize me in the picture below?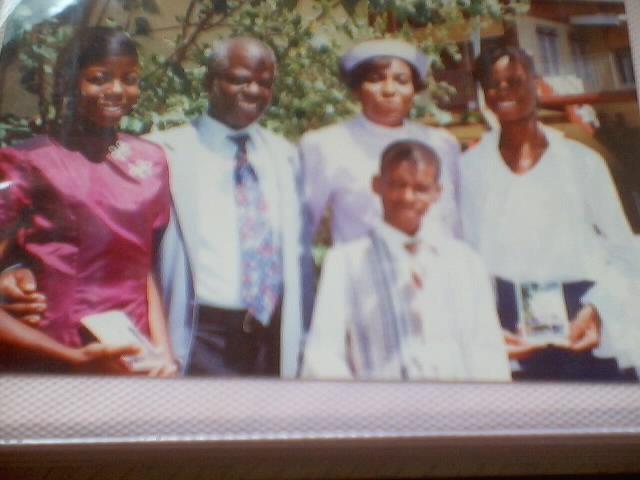 My family and I are from Trinidad and Tobago. T & T is the most beautiful island I know
because I haven't been to much places.
Below is a picture of my national flag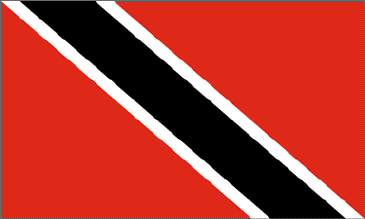 I can't talk about me without talking about where I live
The picture on the left is the house I used to live in 7 years ago. I also used to live in the
dorm for the first two years of my college life.
I live elsewhere now the picture of my new house is on the right.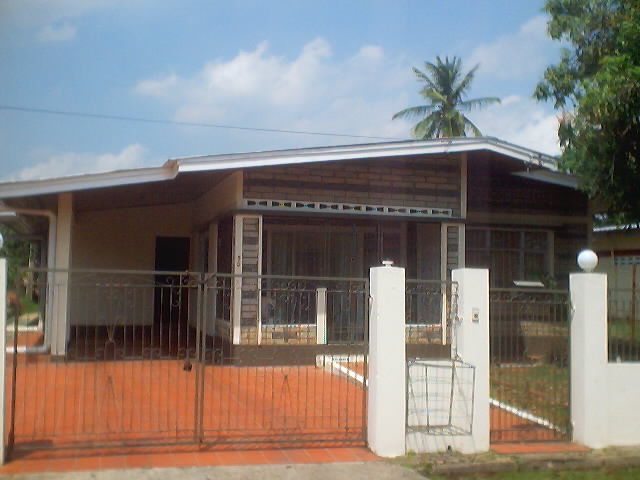 This is me and some of my friends and family when I went to St. Vincent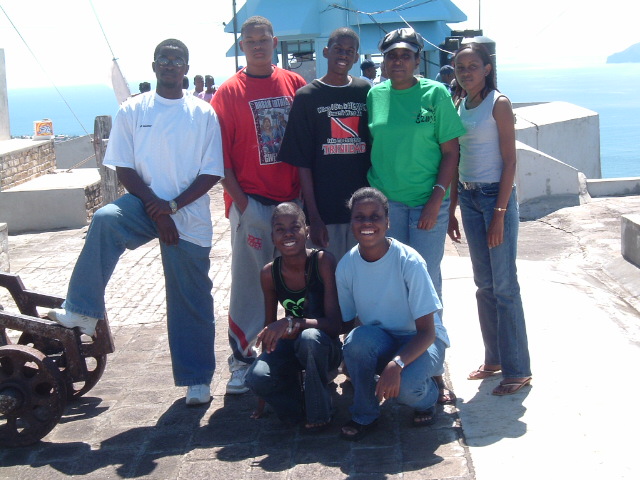 Me and my sisters singing
Me and my sister Charlene!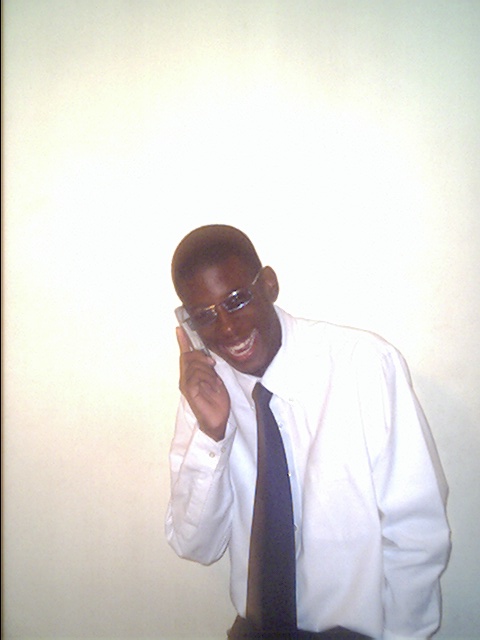 My most recent picture is in the Honours' Convocation in which I was Recognized for being
on the Deans list (Grade Point average of 3.50-3.75)
I am the only one in the left front of the picture with my hand on my chest
(It would have been real hard to identify me in this crowd!)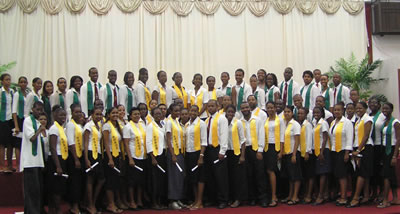 ---
---